Staff Bios
The descriptions below are designed to familiarize you with our staff's training, professional credentials and work experience.
John C. Machell, D.M.D. M.A.G.D.
Dr. John Machell joined the Nashua dental community in 1978. He is a graduate of Nashua High School and attended the University of New Hampshire where he graduated with a Bachelor of Science in Biochemistry. He attended Tufts University School of Dental Medicine and received his Doctorate of Dental Medicine in 1977. Following Tufts University he completed a Hospital General Practice Residency at the Veterans Administration Hospital in Wilmington, Delaware and Temple University Hospital in Philadelphia, Pennsylvania.
Dr. Machell has been a member of the American Dental Association and the Academy of General Dentistry his entire professional career. In 2006 he was awarded Mastership status from the AGD which signifies a committment toward continued education and improved patient care. He maintains membership in the American Academy of Osseointegration which supports his interest in implant dentistry. On the local level he has been a long term member of the New Hampshire Dental Society, The Greater Nashua Dental component and the North Shore Study Club.
His professional service started early in his career as the Nashua Component Trustee to the New Hampshire Dental Society from 1984 to 1987. He has served on the Peer Review Committee of the New Hampshire Dental Society since 1989 and has been the peer review chairman of the Greater Nashua Component since 1993. In 2001 to 2004 he was the President of the Board for Priority Dental Health, a for profit subsidiary of the New Hampshire Dental Society.
Community service has always been an important part of Dr. Machell's career. He has participated at various levels in many community activities. Included is the Career Day at Nashua High Schools, health screening at local health fairs, the Shriners children ID program, and presentations in dentistry to young school age children. He has volunteered to provide no fee or reduced fee services to patrons of organizations such as NH Denture Care Program, The Nashua Children's Center, Nashua Access Program, Girls Inc. and Marie House. He has been a Cub Scout den leader and a travel team youth soccer coach.
Dr Machell has repeatedly been selected by his peers to be included in NH Magazine's Top Dentist Recognition publication for the years of 2005, 2006, 2008, and 2010 through 2013 His dedication toward excellence in general dentistry is well founded.
His personal interests include soccer, skiing, cycling and golf and he spends much of his time restoring antique cars. He is a family man and loves his time with his wife, daughter and son.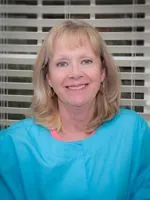 Sally, Registered Dental Hygienist
Sally is a graduate of Westbrook College in Portland, Maine where she received her Certificate in Dental Hygiene. Sally is also certified to administer local anesthesia and gingival soft tissue laser treatment. Her career experience includes pedodontics, orthodontics and general dentistry with an emphasis in periodontal therapy. Sally was also a Dental Surpervisor for a HMO in Boston.
Sally is a Past President of the Massachusetts Dental Hygienists' Association and Chairman of the Continuing Education Committee. On the national level, she was a Delegate to the American Dental Hygienists' Association for several years and Chairman of the Standing Rules of the House of Delegates.
Her goal is to work as a partner to her patients to obtain and maintain optimal oral health. In turn, this helps her patients achieve general health and well being.
Sally enjoys gardening, the beach, volunteering at the Nashua Soup Kitchen, and spending time with friends and her husband Ron and children, Hayley and Cameron.
Amanda, Registered Dental Hygienist
Amanda graduated from Nashua High School and entered New Hampshire Technical Institute where she received both her assisting certificate and her Associate's degree in Dental hygiene. She was also licensed to administer local anesthesia while attending. Since then, she has spent her career forming great patient relationships while promoting preventive dental hygiene. Amanda enjoys using the most up-to-date technology to help her patients achieve the highest level of oral health possible. She is happy to be practicing dental hygiene in her home town. In her free time, she enjoys outings with friends, reading, Pilates, and has yet to attend a country concert that she didn't like!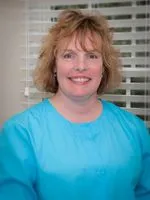 Kathy, Treatment Facilitator
Kathy joined our practice in 1998 as a Dental Assistant . She is certified in Dental Radiology from NHTI. She has over 30 years of dental experience. Kathy is instrumental in welcoming and facilitating our new clients into the practice.
She lives in Merrimack, NH with her husband Don and daughter, Eileen. Kathy enjoys traveling, volunteering at church, bicycling, gardening, and cooking.
Melissa, Dental Assistant
Melissa has been a part of our dental team for over ten years. She is a graduate of the New Hampshire Technical Institute where she received her degree in Dental Assisting. She is a dedicated assistant who enjoys helping our patients achieve their dental goals. Melissa resides in Hudson with her husband Tim and their children Ava and Timmy. She enjoys camping, traveling, swimming and spending time with family.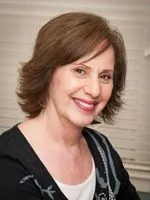 Mindy, Business Coordinator
Mindy joined our team in 2007 as a business coordinator. She has a BA in social science from the University of Massachusetts. Mindy has over 20 years experience as a business coordinator for general practices. Prior to working in the dental field, Mindy worked in the corporate sector for many years as a human resources professional focusing on employee relation issues. She and her husband Mark reside in Nashua and enjoy the beach, travel and family.